2024 Cadillac LYRIQ For Sale in Carlsbad, CA

Find a New 2024 Cadillac LYRIQ For Sale at Premier Cadillac of Carlsbad
Electric models are becoming more and more prolific on the road, as more drivers are looking for an efficient way to get around. If you fall into this category, but you're still looking for something that's luxurious and fun, you'll want to check out the 2024 Cadillac LYRIQ. This model expands on the legacy of Cadillac while venturing into new territory. You can see it for yourself when you stop by Premier Cadillac of Carlsbad.
Top Features of the 2024 Cadillac LYRIQ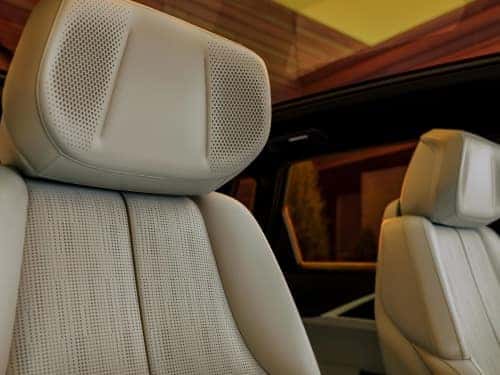 Active Noise Cancellation
Most cars don't insulate you from all the noise outside, but with the available Active Noise Cancellation, your AKG speaker system will work hard to bring you pure studio sound. This will help you enjoy your music without the sounds of outside noise interrupting it. All speakers are placed for optimal sound-including speakers in the front head restraints.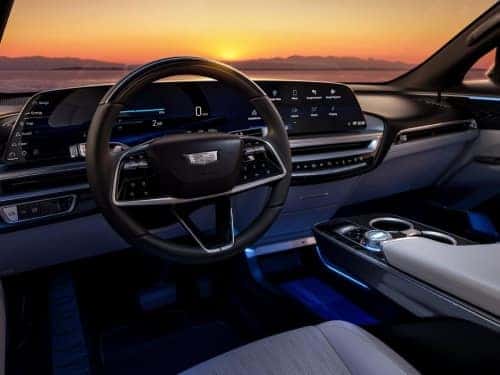 All-Wheel Drive
The LYRIQ allows you to opt for available All-Wheel Drive so that you always have traction when you're on the road. You'll find that this gives you some notable improvements when you're turning, as you'll always feel like you're in control.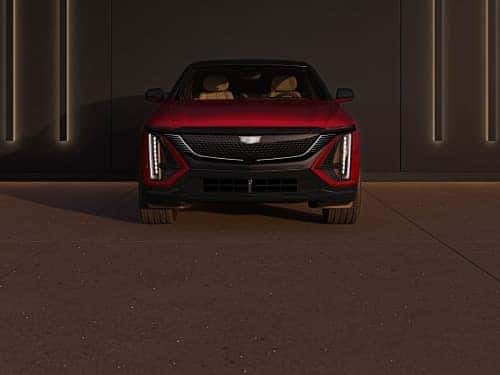 An SUV Like No Other
The LYRIQ was designed to be unique, which is why it lacks a traditional front grille. Instead, you'll be equipped with an Illuminated Black Crystal Shield. This is what makes the LYRIQ truly stand out from other models, as it's as complex as it is eye-catching.
The Importance of Smooth Performance
When you're driving a Cadillac, you probably expect silky smooth performance and responsive handling. The 2024 LYRIQ doesn't disappoint, as it boasts a 5-link suspension system that gives you an incredible amount of control when you're behind the wheel. This couples with other systems like your Driver Mode Selector, which offers modes like Tour, Snow/Ice, Sport, and My Mode. If you're near San Diego, Carlsbad, or Escondido, you might want to take the time to experience the LYRIQ for yourself. When you visit Premier Cadillac of Carlsbad, you can hop behind the wheel for a test drive.
A Luxurious Interior
Cadillac is known for its luxurious approach to design. That's why you'll find features like:
The 33-inch Diagonal Advanced LED Display: This screen is absolutely massive when compared to others on the market. Most displays range between 10 inches and 14, but this is double that. It also features 9K resolution.
Ambient Lighting: This available system will equip you with a 26-color LED spectrum so that you can always set the perfect mood for your cabin.
Amazing Speakers: If you want to upgrade your sound, you'll want to add the available Cadillac-exclusive AKG Studio 19-speaker Audio System.
The Power of Super Cruise
The LYRIQ offers available Super Cruise technology, which can take over for you when you're on the highway.
Maintain Your Lane: This system can help you stay in your lane, so you'll be able to relax when you're on the highway. It's constantly monitoring the lines so that you can avoid other vehicles on the road.
Hands-Free Driving: Have you ever wished that you could take a break on the highway? This system can handle the driving for you so that you can relax and enjoy your music. You'll still need to pay attention to the road, but before you know it, you'll be at your next exit.
If you're looking for a luxurious SUV, you'll want to apply to finance your own 2024 Cadillac LYRIQ at Premier Cadillac of Carlsbad.